The American fighter needs little excuse to profess his support for the US president. But more interesting is what his actions tell us about the first family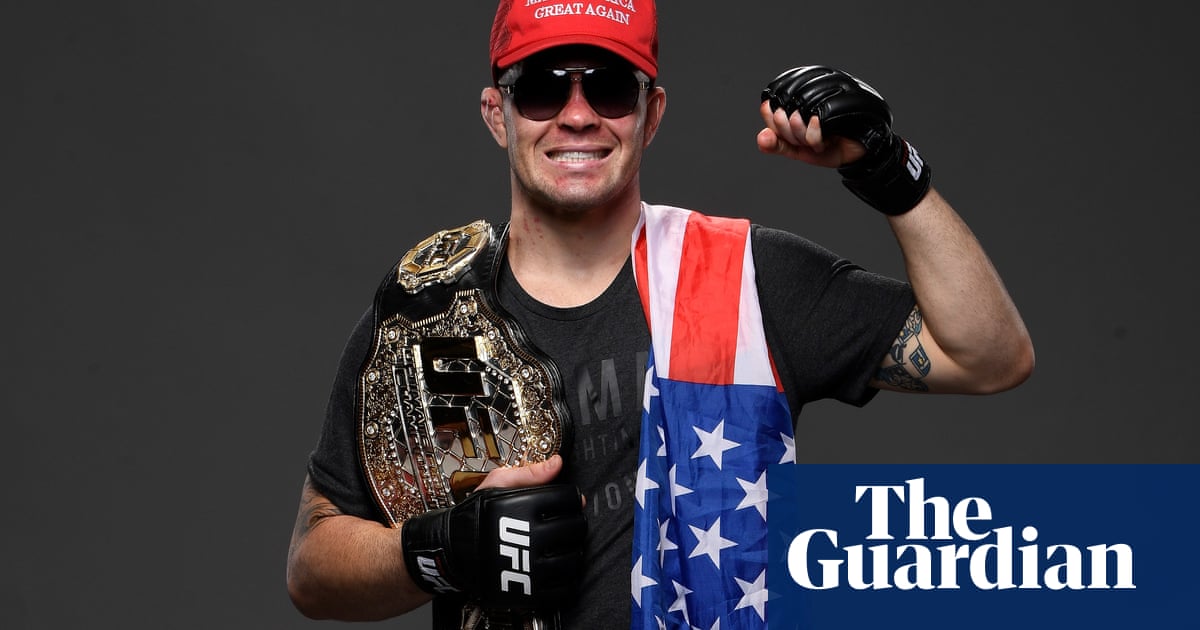 On Saturday night, Colby Covington dominated former UFC welterweight champion Robbie Lawler en route to victory in Newark, New Jersey. Once the final bell sounded, Covington climbed the cage and pointed at Donald Trump Jr and Eric Trump in celebration while the US presidents sons cheered him on. Moments later, he would begin his post-fight interview with a political statement.
I was truly inspired when the first family came in the building and came to see me backstage, Covington said. Lets give it up for the Trumps. Theyre keeping America great.
And indeed, several of the Trump siblings were in attendance that night specifically to support Covington the athletic personification of Trumps political ideology.
Covington is unlike any other fighter under contract with the UFC. Regularly pictured in Make America Great Again hats or posing alongside adult actresses and models, the fighter has built his brand on using pro-wrestling style heel tactics to antagonize a significant portion of UFCs fanbase while simultaneously cementing himself as a favourite amongst the United States rightwing sports demographic. Part troll, part conservative mouthpiece, Covington has said Im the great American winning machine. Im addicted to winning, just like Trump and has referred to the sitting president as Americas champion.
A turning point in Covingtons campaign to become the athletic representation of Trump politics came in August 2018 when the then-UFC interim welterweight champion visited the Oval Office with UFC president Dana White. During the reportedly hour-long visit, Covington posed alongside Trump, who wore the champions belt on his shoulder.
Trump was really cool, Covington said in 2019. He kept calling me Champ. As soon as I gave him the belt he tried to give it back to me. I told him No, Mr President this belt is for you. You are the champion of the American people. You are making this country great again.