At his recent Berlin concert, the Hoff once again recalled his part in the fall of the Wall. His obsession with reunification is gauche but his message of hope is still necessary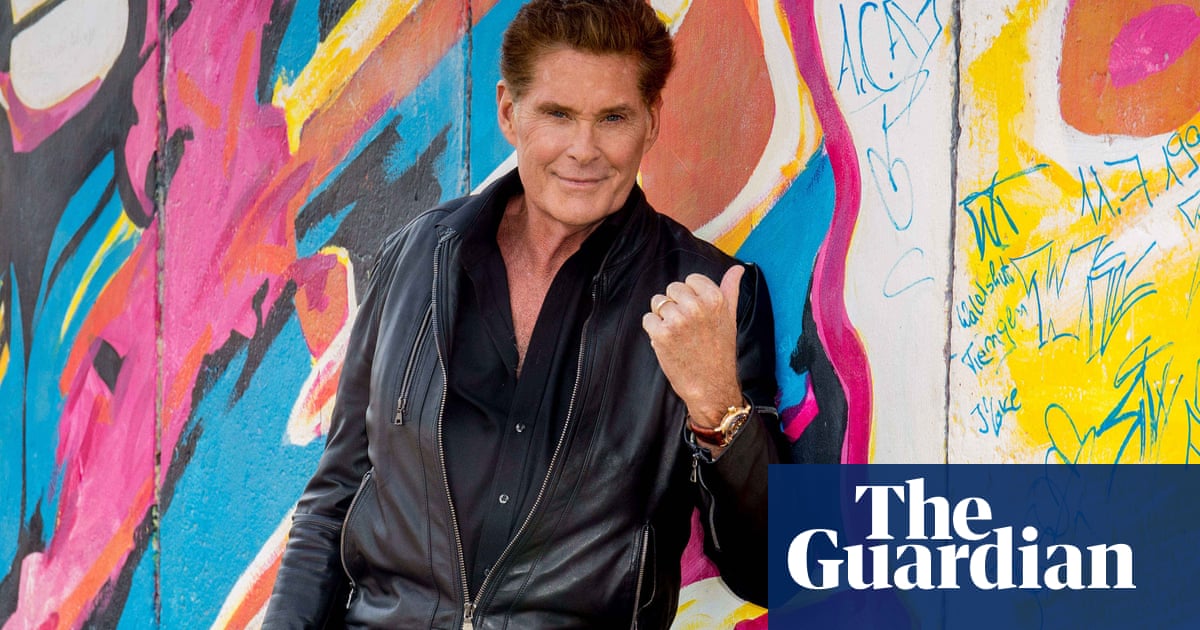 Freedom! Freedom! Freedom! David Hasselhoff chants as he snakes his way through the Max-Schmeling-Halle, a basketball stadium erected near where a section of the Berlin Wall once stood. Its German Unity Day, Thursday 3 October, and Hasselhoff is here to promote his 14th album Open Your Eyes. The date is no coincidence.
As the show begins, the actor and singer is raised on a hydraulic platform above the crowd, and its hard not to recall how, on New Years Eve 1989 less than two months after the Wall fell he was similarly lifted beside the citys Brandenburg Gate in a bucket crane. Thirty years of freedom! Hasselhoff yells today, adding, in a nod to John F Kennedys 1963 speech, Ich bin ein Berliner!
On that December night almost 30 years ago, in a televised performance that never seems far from his mind, Hasselhoff sang Looking for Freedom, a song that held West Germanys No 1 slot for two months during the tumultuous summer that led to the momentous East-West reunion. As the Knight Rider star mugged for the camera, Germans from both sides of the border sat astride the hated barricade. Some tossed fireworks dangerously close to Hasselhoff, his leather jacket illuminated by the sparks. Ive been looking for freedom, he insisted, over and over again, Ive been looking so long.
Hasselhoff was still clinging to his anthem the last time I saw him, grinning beneath his trademark coiffure at Berlins East Side Gallery. It was March 2013 and he was protesting developers intentions to dismantle some of the open-air gallery, which consists of murals on a stretch of the Wall, singing the song a cappella repeatedly through a PA strapped to a battered yellow van. This was a campaign to which hed stay loyal: in December 2017, he called again on the citys mayor to halt construction of luxury flats on what was once the death strip alongside the River Spree. (Nonetheless, the building went ahead.) For many, this provoked amusement, as Hasselhoffs actions often do. Most famous in Germany for a kitsch celebration of the Walls demolition, he was now battling to keep it standing.
To justify his presence at Max-Schmeling-Halle tonight as if it needs justification Hasselhoff offers his resum before the show. Songs from the new album, as well as his hits, play over the PA while most people are still coming through the doors. A replica of KITT, his talking-car co-star, stands behind the sound desk, and clips of Knight Rider and Baywatch as well as videos for his many German pop hits are beamed behind the stage before his show gets under way.
Then for the best part of three hours, he hammers out, with almost unceasing force, a series of cover versions that makes as little sense as his German fame does to the British. An improbably convincing cover of the Jesus and Mary Chains Head On is followed by one of Modern Englishs I Melt With You. He perches on a stool for Glen Campbells Rhinestone Cowboy, then vigorously owns the pomp of Open Your Eyes by gothic rockers Lords of the New Church. He dons his Baywatch uniform, wielding an inflatable buoy, for theme tune Im Always Here, then continues with a Rat Pack standard. When he lifts his shirt to reveal a back tattoo of his own face and the legend Dont Hassle the Hoff, the crowds squeals are punctuated with disbelieving splutters.
He also offers constant, gushing reminders that were commemorating Thirty years! Thirty years of freedom!, something he seems to be taking more seriously than Berliners, for whom time has passed as fast as rents have risen. Memories of the Wall have been chipped away at, just as the edifice itself was, before it was then sold in fragments to tourists. These days Berlin celebrates this annual public holiday mostly for the simple reason that its one of only nine granted to the city. (Bavaria, in contrast, has 13.)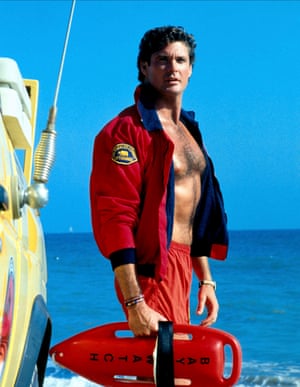 Original Article : HERE ; The Ultimate Survival Food: The Lost Ways
The best offers on the market today:
Get 250+ Daily Website Visitors On Complete Autopilot in ANY Niche with 100% Real FREE Traffic
Build Your Own Barbecue Smoker
Nano Video Hosting and Live Streaming - 1TB
SQZin Pro Gold
New Powerful Laundry Magnets | $2 Epc And Superbly Conversion Rate!