The best players, greatest games and standout signings plus those that didnt work out, and what needs to change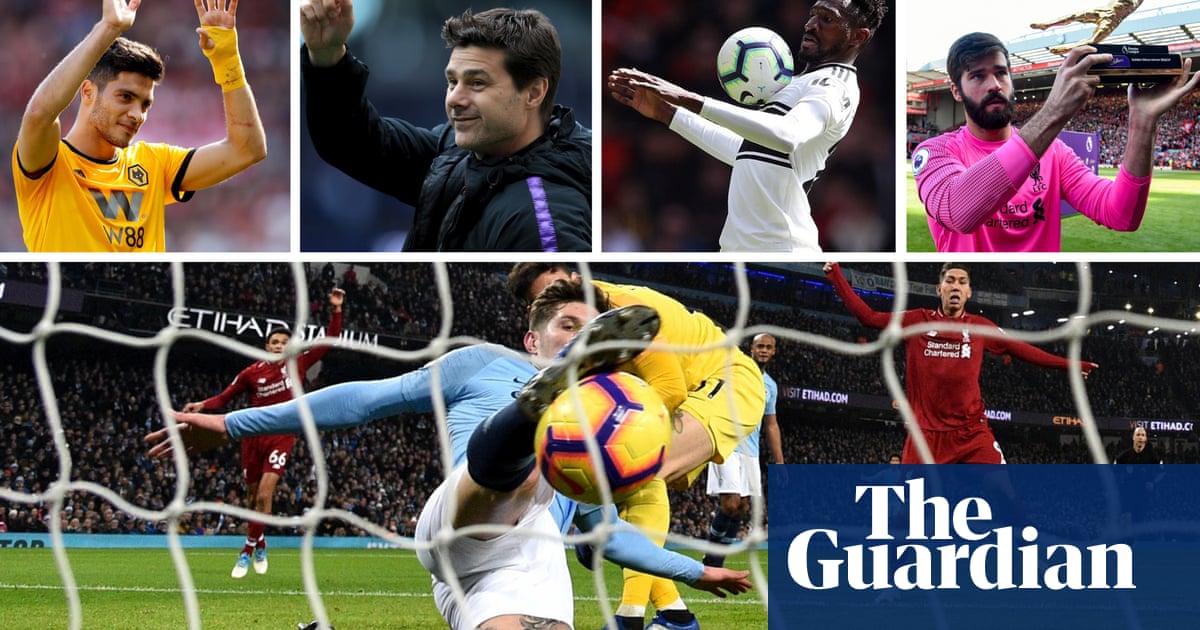 Best player
Ed Aarons: Virgil van Dijk. Raheem Sterling runs him close but in terms of impact and influence, the big Dutchman has been peerless.
Nick Ames: A confession: at the time Liverpool paid 75m for Van Dijk this writer having been present to cover all of his exceptionally rare rickets at Southampton considered them barmy. Instead, he has almost single-handedly given Jrgen Klopp the ability to build from a solid base, transforming the teams prospects. No centre-back has had this profound an influence in years.
Simon Burnton: Bernardo Silva has been an absolute joy a wonderful combination of technique, tenacity and enthusiasm, and important both creatively and defensively.
Paul Doyle: Alexandre Lacazette and Pierre-Emerick Aubameyang. The two are inseparable. Got that, Unai Emery?
Dominic Fifield: Van Dijk. The Dutchman has transformed Liverpools backline, with a once-porous rearguard now the stingiest in the division. The 75m they paid for his services feels like a bargain.
Ben Fisher: Sergio Agero. He seemingly gets better every year. A consistent class act: sage, strong, ruthless and reliable. Manchester Citys trusty talisman weighed in with 21 goals, becoming only the second player to score 20 Premier League goals in five consecutive seasons Thierry Henry being the other. It was fitting Agero kickstarted the final-day victory dance at Brighton.
Barry Glendenning: Bernardo Silva has been the stand-out player in a squad full of extraordinarily gifted footballers at Manchester City.
Andy Hunter: Van Dijk. Transformed Liverpool the moment he arrived at Anfield. The leader of the best defence in the Premier League, and his ever-present appearance record shows his fitness is as consistent as his form.
David Hytner: Sterling. The Manchester City winger has brought the numbers and the silverware but he has also impressed hugely as a leader.
Jamie Jackson: Bernardo Silva. The Portuguese brings his own wow factor to Manchester City, with an ability to play wide or centrally, a schemers vision, mesmeric dribbling, and a shoot-on-sight instinct.
Stuart James: Van Dijk. Voted for him for the Football Writers award hes not just an outstanding defender but a leader, too. His influence on that Liverpool defence is there for all to see. Id put Bernardo Silva right up there, too; the guy can do a bit of everything who wouldnt want a player like that? Plus, obviously Raheem Sterling has been superb.