The star of The Office and The Mindy Project has defied typecasting by writing her own roles and working very hard. She talks about Late Night, her new film with Emma Thompson, remaking Four Weddings, and her own real life rom-com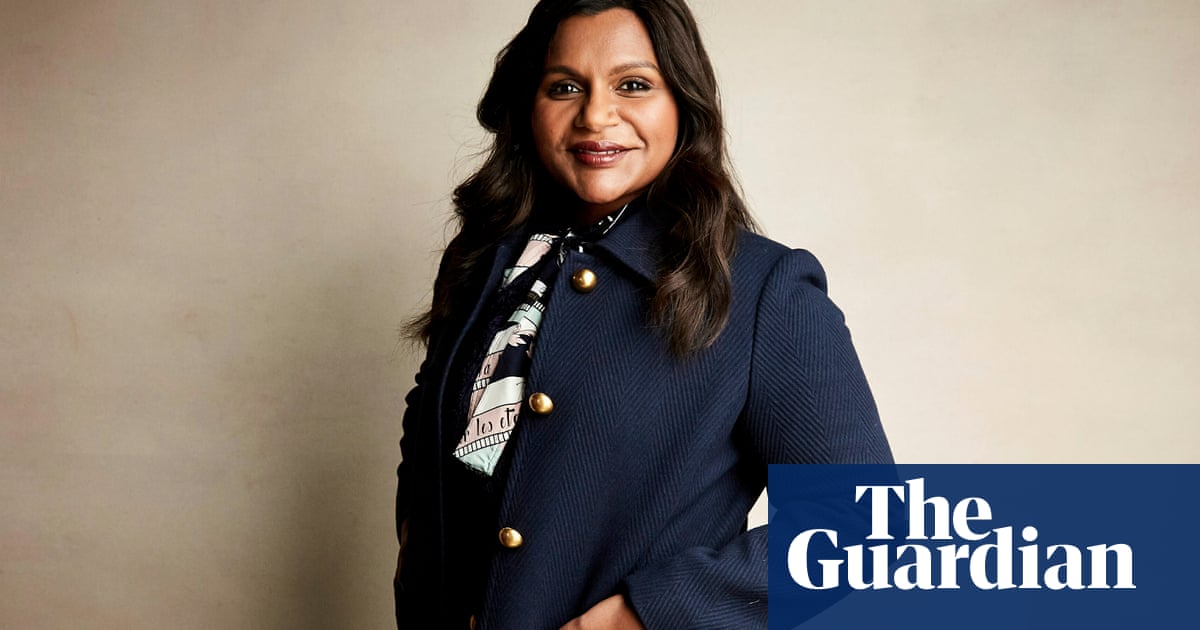 Oh my God, I cant believe youre doing it again, youre insane! I love it! But youre insane! Mindy Kaling cackles when she spots me waiting for her in a central London hallway and points to my large pregnant stomach.
Kaling and I first met when I interviewed her for her first very funny book, Is Everyone Hanging Out Without Me? in 2011. We then bumped into one another again in 2015 at the Cannes film festival, where she was promoting the Pixar film, Inside Out, and I was doing some interviews while pregnant.
Whereas most celebrities have forgotten the face of the journalist who interviewed them before they have even left the room, let alone four years later, Kaling, to my astonishment, gave me an excited, congratulatory hug. Since then, she has had a daughter, Katherine, known as Kit, born in 2017, whom she is raising on her own. And now here we are again, with me waddling around and Kaling happily embracing me.
Im so excited for you! Can you walk OK or is it like: Oh right, there is a human head pressing against my cervix? I could talk about this stuff forever, she says, sitting on a sofa and taking off her heels, settling in for some cervix chat.
As usual, she looks impressively but not impossibly glamorous, in a long floral dress. On social media she regularly posts photos of herself in high-fashion clothes with excitable emoji-filled captions underneath. Online and in real life, Kaling, 39, gives the simultaneous impression of being someone who is enjoying the fruits of unimaginable success but is somehow also your totally relatable best friend.
Yet she is also not entirely how I suspect her 4m Instagram followers imagine. There is a quiet seriousness to her, especially when she talks about her work, that is far removed from the narcissistic chatterboxes she has played. These include Kelly Kapoor on The Office: An American Workplace, which she co-starred on and co-wrote for eight years, and the similarly over the top Dr Mindy Lahiri, on The Mindy Project, the sitcom she created and starred in, and which ran in the US for six seasons.
Since we last met, she has starred in big-budget movies including Oceans 8 and A Wrinkle in Time; remade Four Weddings and a Funeral as a miniseries that will premiere this summer and is writing a coming-of-age miniseries for Netflix. To those of us who confuse her fictional selves with the reality, it is apparently a shock to discover that she is actually an extremely focused and productive adult rather than a shrieking shopaholic. While doing press for her new film Late Night, she has been asked repeatedly if she is surprised she has written a movie.
Original Article : HERE ; The Ultimate Survival Food: The Lost Ways