Pals with Takashi Murakami and bigger than Drake, the South American reggaeton act talks about the highs and lows of being a global superstar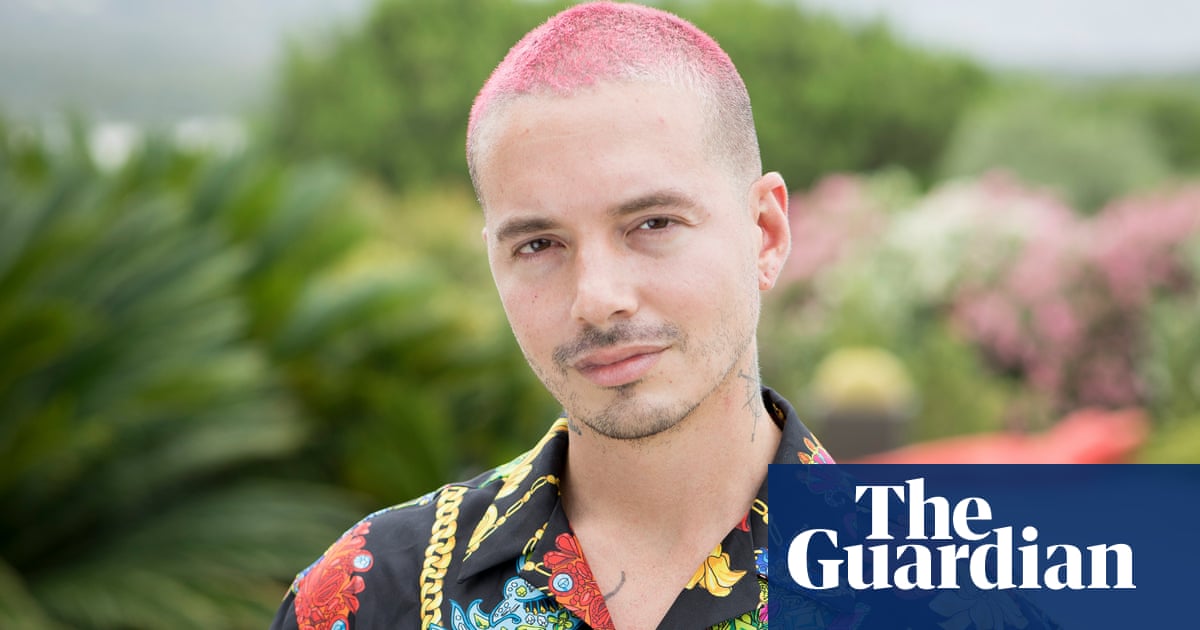 Even when covered in wee, its great being Jos lvaro Osorio Balvin. A tortoise may have just urinated all over his Versace silk pyjama suit, yet the South American superstar singer remains serene. Perhaps, as he gazes at the Anish Kapoor sculpture, Balvin is thinking about how massively rich he is. The musician owns various houses around the world and has so many expensive watches that there is a YouTube video dedicated to rating his collection out of 10 (he scored a 7.5).
His private jet a $4m Dassault Falcon 2000, according to the internet is currently idling in nearby Olbia airport, ready to whisk him to Ibiza tonight for a 90-minute show at Pacha, before dropping him back here, a multimillion-pound mansion in Sardinia. This house, which he is renting for the summer while he tours Europe, comes complete with devastatingly beautiful views of the eastern peninsula and art from Kapoor, Damien Hirst, Jeff Koons and Fernando Botero. His own Medelln home features art by his actual friends KAWS and Takashi Murakami. When Balvin gets thirsty, he simply voicenotes his butler Max, a slender, handsome Sardinian man who is omnipresent yet discreet. A murmured request into his iPhone X asking for a black coffee is signed off with te amo. Balvin is unfailingly polite, offering food and even the slightly wet clothing off his back when he discovers I have lost my suitcase. Before we leave, he insists that Max cracks open a very expensive bottle of champagne.
He may not be a household name in the UK, but 34-year-old J Balvin is arguably statistically one of the most successful musicians in the world right now. The Colombian is credited with the revival of reggaeton, with monthly streaming figures that currently surpass those of Drake, Justin Bieber and Cardi B. He is second only to the unstoppable Ed Sheeran. His recent release, Oasis an ebullient eight-track joint album with Puerto Rican singer Bad Bunny was called historic by both Fader and Vulture and goofy but incredibly fun by Pitchfork. It clocked up 40m streams in one week. Granted, streaming can be a malleable metric, but across the board Balvins numbers are phenomenal. They made it official yesterday. Im [currently] the most viewed artist on the planet on YouTube, he says as we sit at a table shaped like a massive vulva.
Four of his videos have surpassed 1bn views, putting him in the same league as Ariana Grande and Taylor Swift. How does he even quantify, let alone visualise, such figures? Its hard to think in terms of these numbers, he says of his streaming smashes Mi Gente, 6AM and Ay Vamos, but its beautiful to see how far my music can go; numbers dont lie, he shrugs as shyly as a man with bright pink hair can.
He is hot property, then; so hot in fact that he is now managed by Scooter JustinBieberArianaGrande Braun, while Beyonc, recognising his reach into territories hitherto untapped by most English-speaking stars, joined him on the remix of Mi Gente in 2017. In 2018, she invited Balvin on stage at Coachella. She was super nice, she treats everyone with respect. The smaller you show yourself, the bigger people feel you, not the other way around. Big guys Ive met like [Beyonc and Pharrell] theyre so humble. They dont brag. This year, he played his own set at Coachella and became the first Latin artist to headline Lollapalooza.
His blend of reggaeton, which incorporates elements of trap, dancehall and dembow, is not particularly political its upbeat music full of romance, fun, partying but IRL he is a thoughtful person with a social conscience. Even when appearing on tracks by Pharrell, Liam Payne and Cardi B, Balvin sings in Spanish. Contrary to previous record industry rulebooks, this doesnt hold him back in the slightest. I want to be that guy to make Spanish music global so Im going to keep pushing it, he says. He doesnt sing in English because he doesnt need to, not these days. If the people want it, the people stream it. And they are, in droves. Its something I didnt do by myself, its something Latino people have been working on for 100 years and now were seeing the effects, he says of predecessors Celia Cruz, Daddy Yankee and his fellow Colombian Shakira.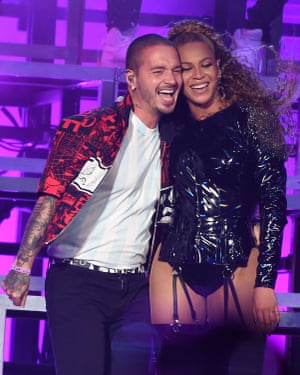 Original Article : HERE ; The Ultimate Survival Food: The Lost Ways
The best offers on the market today:
Get 250+ Daily Website Visitors On Complete Autopilot in ANY Niche with 100% Real FREE Traffic
Writing Jobs 2019 | Get Paid To Write Online | $187 Per Sale
Make Money Buying And Selling Gold
Kindle Money Mastery 2.0: #1 Amazon Kindle Training + 3 Upsells
Make Money Online Trading Tennis. Low Risk Proven Methods