Anger and grief fuel fresh demonstrations after injury of 18-year-old Tsang Chi-kin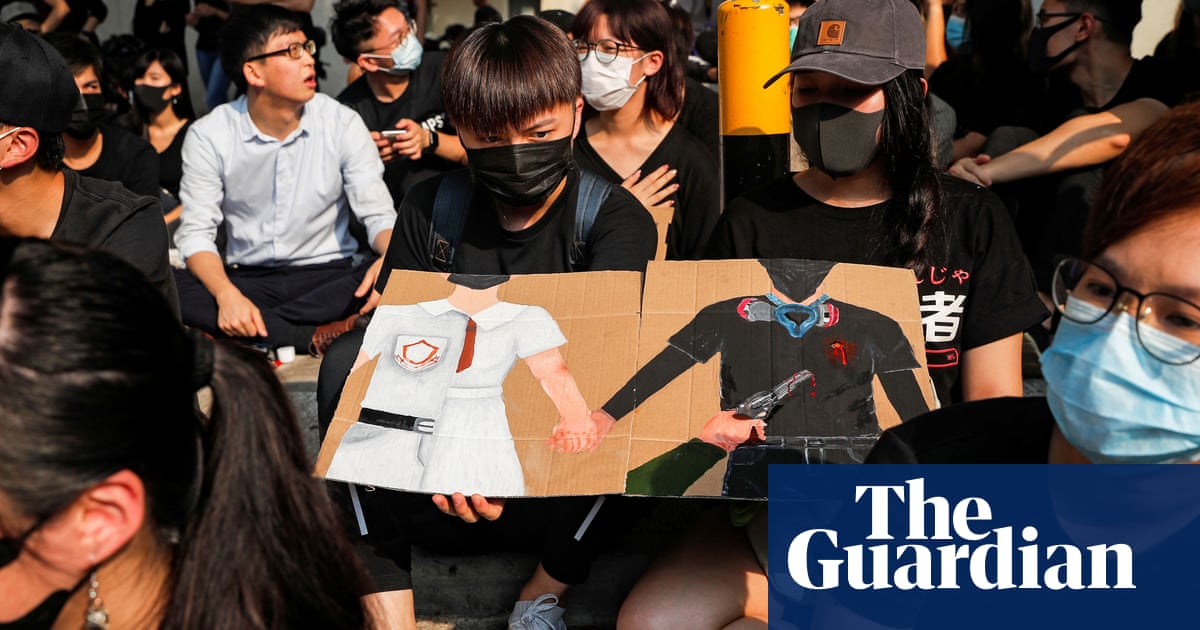 Driven by anger and grief, thousands of people came out across Hong Kong to denounce the shooting of a teenage student by police, an escalation of force that appears to have deepened the gulf between protesters and authorities.
They marched through the city centre, organised sit-ins at schools and gathered at a courtroom where other protesters faced rioting charges.
Many who joined Wednesdays demonstrations held their hands over their chests in tribute to 18-year-old Tsang Chi-kin, who was shot at point-blank range on Tuesday, with the bullet narrowly missing his heart. Tsang is in hospital in stable but critical condition after surgery to remove the bullet.
The shooting shocked much of the city; despite copious use of teargas, water cannon, beanbags and other less-lethal forms of violence over nearly four months of protests, officers had previously only fired their guns in warning.
Tsangs injury and the wider chaos of Tuesdays protests, called to mark the 70th anniversary of communist rule in China as a day of grief, appeared to have further radicalised both demonstrators and their opponents.
The citys largest police group called for a curfew, or for the government to bring in harsh colonial-era emergency powers, claiming its officers were working in war-zone-like conditions, the South China Morning Post reported.
Their demands were backed by pro-Beijing politicians, who defended the policeman who opened fire, the Hong Kong Free Press reported. It was a reasonable and legal action in line with regulations, said legislator Gary Chan. The government should consider enacting an emergency law to stop the riots as soon as possible.
Protesters in turn warned Hong Kong authorities that they would not back down. One declared: This is war at a press conference outside Tsangs school in the working-class Tsuen Wan district that brought together activist groups, protesters and the injured students classmates.
On a day of celebration in Beijing, the people of Hong Kong were weeping from the teargas and bleeding from the bullets fired, said the protester, his face hidden behind a bandana and sunglasses. He asked to be described only as a Hong Kong citizen.
The people of Hong Kong are sick and tired of having mere words of condemnation as their only shield against lethal bullets and rifles. Because by now it is beyond clear that this government does not even take its own people seriously.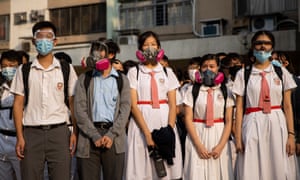 Original Article : HERE ; The Ultimate Survival Food: The Lost Ways
The best offers on the market today:
CBs #1 Source For Government Seized & Surplus Property
Work From Home As A Travel Agent Complete Guide Make Money Today!
Make Money In Thailand
Make Money From Youtube Without Creating Your Own Videos!