The former England striker talks about homesickness in Liverpool, falling asleep during Grard Houlliers meetings and picks his favourite player from the golden generation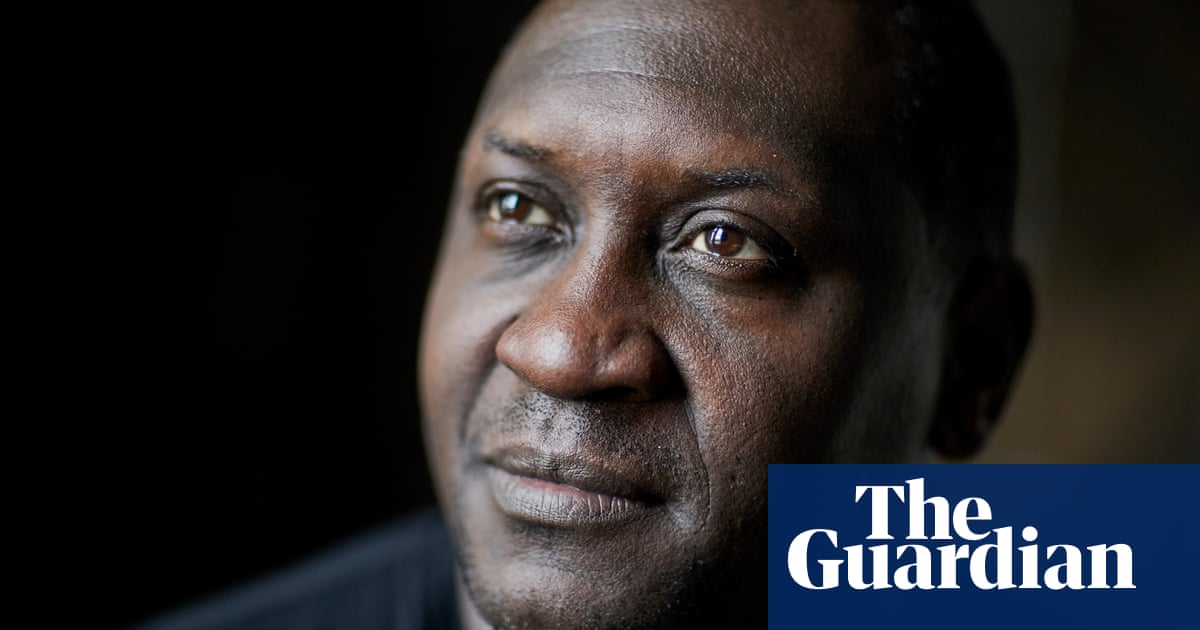 Emile Heskey exudes a Zen-like calm whether discussing criticism of his goalscoring or recalling crying. The former Liverpool and England striker is at the Alderley Hotel in Cheshire to discuss his new book, Even Heskey Scored. The title was chosen because, he laughs, this is what everyone said.
Yet if his career numbers are low for someone who played most of his career as a No 9 seven goals from 62 caps, 110 in 516 Premier League games his 53 assists in the top flight is a clue to his real worth. The figure stands at only two fewer than the vaunted master-creator Paul Scholes. And when Heskeys seventh place in the all-time appearance chart is factored in, alongside a 21-year, seven-club career that ran from 1995 to 2016 and took in Leicester City, Liverpool, Birmingham City, Wigan Athletic, Aston Villa, Newcastle Jets and Bolton Wanderers, there is further evidence of why he was so successful.
I play for the team; it wasnt anything that really bothered me, Heskey says of his strike return. I know forwards will go out and if [the team] score five and they dont, they are fuming. I dont care. I still got to the top 1% or whatever of the game.
He offers a response to critics. Your son is eight, Heskey says. So if I tell you by the age of 24 he wouldve represented England youth all the way through, would have made his debut at 17 and gone to three cup finals in four years for his hometown team [Leicester], then been sold for a record to Liverpool one of the biggest clubs in the world; then hed go on to win the treble [FA Cup, League Cup, Uefa Cup] that first season, represent England at two World Cups, in the European Championship, and play in one of Englands most memorable games to date, winning God knows, six or seven trophies by the age of 24, how would you feel?
The international match cited is the 5-1 victory over Germany in Munich in September 2001, Heskey scoring the fifth, before performing a mock DJ-style celebration.
This highlight has top billing in what was, as he says, an impressive career. Heskey was only 18 when he was in the Leicester side that beat Crystal Palace in the 1996 First Division play-off final, drinking a full bottle of champagne afterwards, which, he writes, finished me.
Heskey had made his debut in the previous season under Mark McGhee but by now Martin ONeill was manager, the Irishman proving a particular influence on Heskey. All he asked was: Son, be quick. Get it and run. Martin allowed me to be free and Grard [Houllier, at Liverpool] taught me about football. I tell people, and they laugh with Grard you were in a meeting for hours: pitch black watching video for hours. I used to fall asleep I was so tired.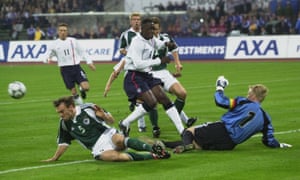 Original Article : HERE ; The Ultimate Survival Food: The Lost Ways
The best offers on the market today:
Make Money In Thailand
Racing Pigeons: How To Race, Breed, Win And Makey Money
Make Money Buying And Selling Gold
Covert Commissions Make Money and Social Media Bundles